In Memory
Linda Sheppard (Cranney)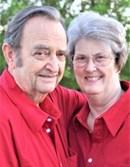 Linda Joanne Cranney

Linda Joanne Cranney, 76, wife of the late Lynn Hiram Cranney unexpectedly passed away Saturday April 4th, 2020 at Banner Gateway Hospital. Linda was born in Manhattan, New York August 16, 1943 but spent the majority of her early life in Tempe AZ. She was the daughter of the late George and Devaun Sheppard. Linda married her sweetheart in Mesa, AZ in 1965. They lived and raised their family in Gilbert.

Linda is survived by her children Robert (Natasha), Deborah (Michael), David (Emalie), Elizabeth, 11 grandchildren and her siblings Bill, Brian, Susan. She was preceded in death by her husband Lynn and son Matthew.

Linda graduated from Tempe High School, and obtained a teaching degree from BYU. She loved teaching and especially children. Linda taught for Gilbert public schools for 20 years before retiring. Linda spent her life sewing for enjoyment and taught many children to sew through the 4-H program. She served at the county level for several years coordinating the sewing division for the Maricopa County Fair. Linda was a voracious reader and known by her grandchildren as the expert puzzle master. Linda was a lifelong member of the Church of Jesus Christ of Latter Day Saints and served in many positions. Most recently she found such joy serving in the Laundry of the Temple and will be greatly missed.

There will be a memorial service at a later date TBD when larger groups can assemble.
Published in The Arizona Republic from Apr. 10 to Apr. 12, 2020