In Memory
Ed Mezes
01/14/2020: Ed Mezes was laid to rest Friday, January 11, 2020.
With Military Honors, and more than 60 attendees including classmates Jess Thomson, Elden Smith, Jerry Hall, Charles Thomson, John Hollis, Chuck Holley, Gwen Owens, and Dan Clark attending the service. Ed's extended family of nieces and nephews and family friends were in attendence. Also in attendence many of the Tempe Old Timers, current military members, and vetrans that served with Ed.
The weather was cool with light winds and a partly cloudy sky. A beautiful Arizona day. Taps were played by a bugler, a rifle salute, followed by a traditional flag ceremony. The folded flag was presented to Ed's brother and Sister with thanks from a grateful country that Ed Served for 25 years.
OBITUARY
Edward Raymond Mezes
July 14, 1942

–

December 30, 2019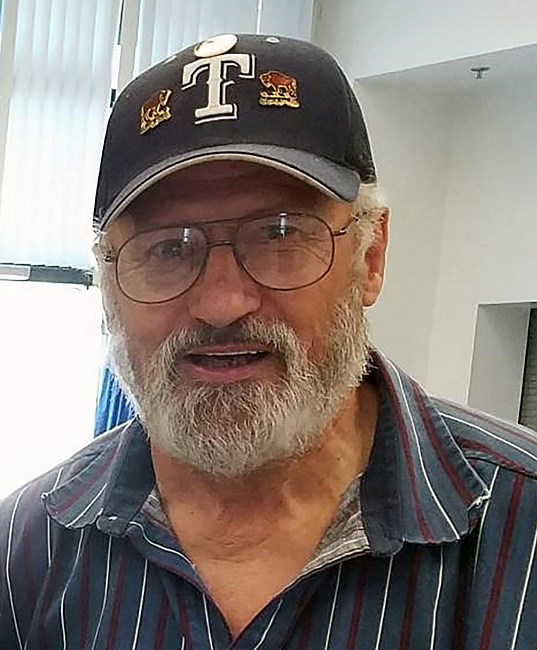 Edward Raymond Mezes was born on July 14, 1942 in Bridgeport, Connecticut and passed away on December 30, 2019 in Phoenix, Arizona.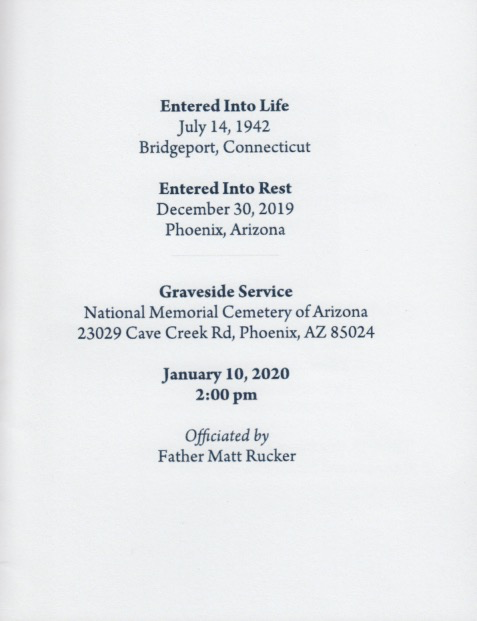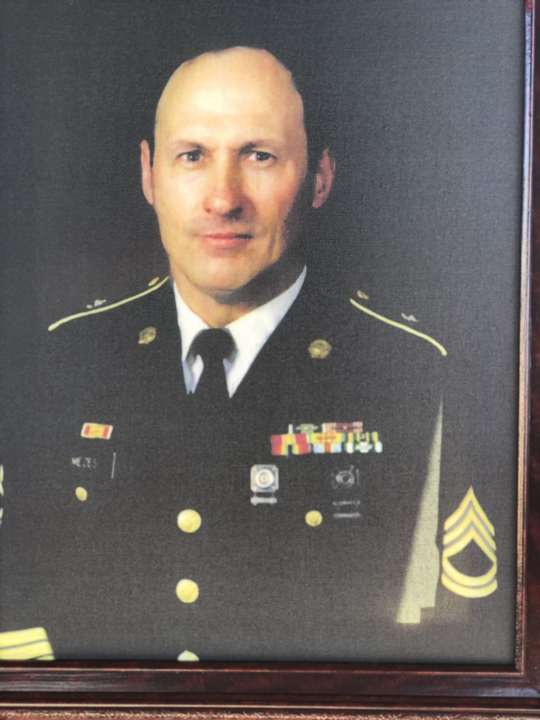 Ed's Army portriat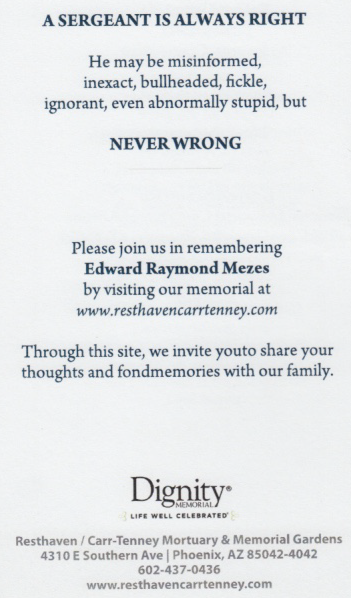 01/07/2020. Ed will be laid to rest on January 10, 2020. At 2pm. At National cemetery. 23029 Cave Creek Road. Phoenix. Az 85024. Follow the red sign which shelter it will take place
The full military service Ed will receive will be deeply moving and memorable. Please consider attending if your schedule permits.
12/31/2019. We have learned of the death of Ed Mezes on Monday, December 30, 2019. More information will be posted when available.
Ed was a unique individual and has been a regular at the Coffee & Conversation gatherings for the past nine + years, He will be missed by all that knew him.
https://www.dignitymemorial.com/obituaries/phoenix-az/edward-mezes-8981396